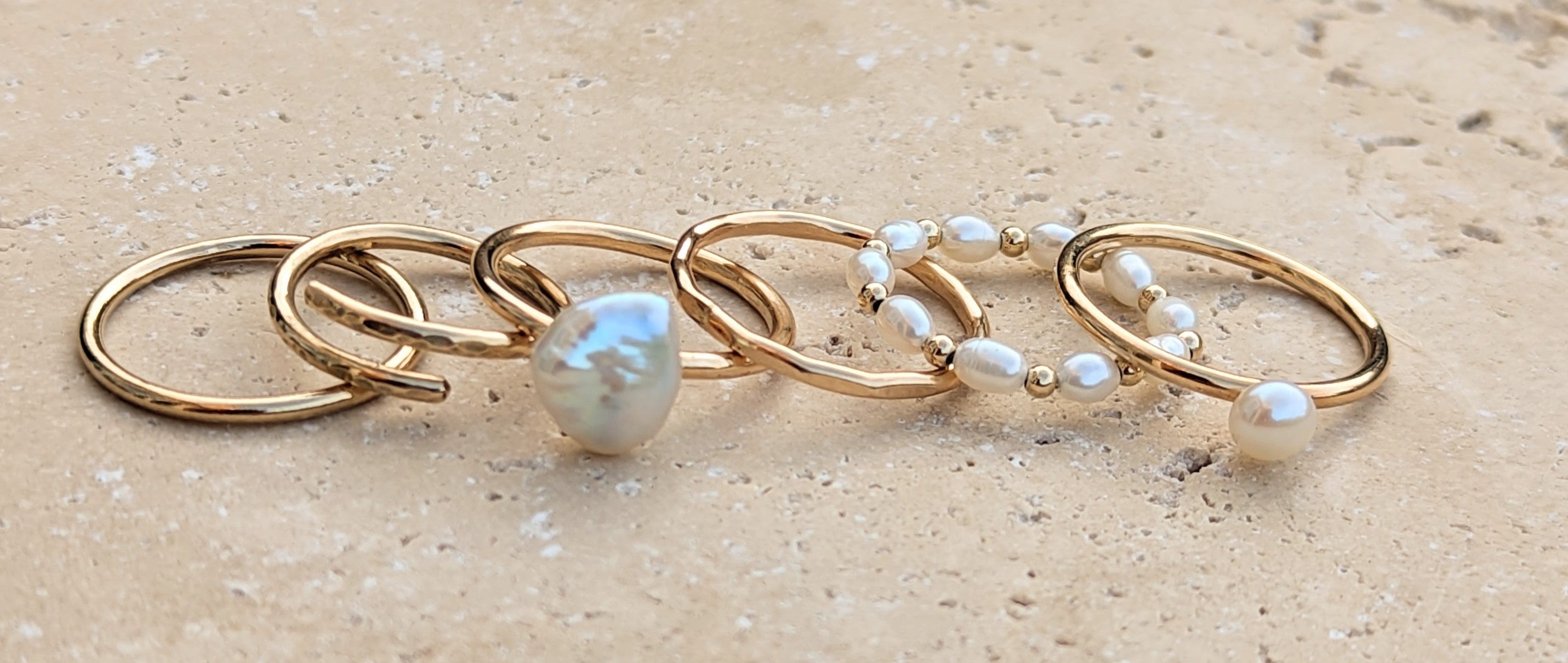 Read our ring gift guide below to find the perfect ring for that special person.
A never ending circle, representing a never ending friendship or relationship. Rings are beautifully symbolic, and make a very thoughtful little gift.
As with all of our jewellery, we specialise in freshwater pearls, and our rings come in either sterling silver or gold filled. This means that unlike gold plated rings, our rings will not wear through, or tarnish or react to sensitive skin.


Suits those who like a bolder ring. In many ways this ring embodies what we at Kiri & Belle are all about, and is also our most popular ring on this gift guide! A lovingly crafted, unique piece which effortlessly showcases its natural beauty. This ring is absolutely captivating worn by itself, but works equally as well stacked with our plain or hammered rings. 

A universal piece, which would suit absolutely anyone. A plain gold band made with 14k gold filled (100 times more gold than gold plated). This ring will last the test of time and won't break the bank.


A dainty button pearl mounted on a sterling silver band. Beautifully classic and minimal. Perfectly suited to those who prefer a more traditional or classic look. As with all our rings, also available in 14k gold filled.


Don't know their exact ring size? Then this ring is for you! This ring has a gorgeous hammered effect which glints in the light, and as always is available in either gold filled or sterling silver (or both...see next ring!)


Sterling silver and gold filled hammered contrasting bands which overlap effortlessly to give a mesmerising mixed metal look. Can we worn toegther or separately. The perfect ring combination for the person who can decide whether they prefer gold or silver!


Using the same pearls and beads as our Nina necklaces, bracelets and anklets so can make a beautiful matching set. A design for those with a playful nature.

For the young, or the young at heart! A super cute accessory. The only ring in this gift guide that contains no metal at all - just pearls! This creates a light coloured and beautifully textured ring. Match with a Kira Necklace or Bracelet for a set.

Our statement irregular pearl ring, but in sterling silver. A bold and beautiful ring, for that bold and beautiful person!

Our hammered rings are a very easy gift by themselves, but also stack wonderfully with the pearl rings to add extra texture and interest to a look.
This is our final of three jewellery gift guides, we hope they've been helpful? Thank you for reading!
Just incase you missed them, check out our Pearl Earring Gift Guide Here and the Necklace Gift Guide Here
Ring Size Guide
If you're gifting a ring, you may be worried about getting the exact right size. But don't worry too much! We offer a free exchange (within the 30 day return period) to a different size if the ring you bought turns out to not quite fit 😊
Of course the best way to guarantee the correct size is to discreetly measuring a ring they already have. Either by taking it into a jewellers or with a ruler in mm, and then using an app like Ring Sizer to convert that measurement in mm to our UK ring sizes (F through to Z). But we appreciate this isn't always practical!
An alternative is to buy an adjustable ring. We offer them in both gold filled and sterling silver here
And a third alternative is to buy them a Kiri & Belle gift card, available here. This way they can choose their own ring in their size.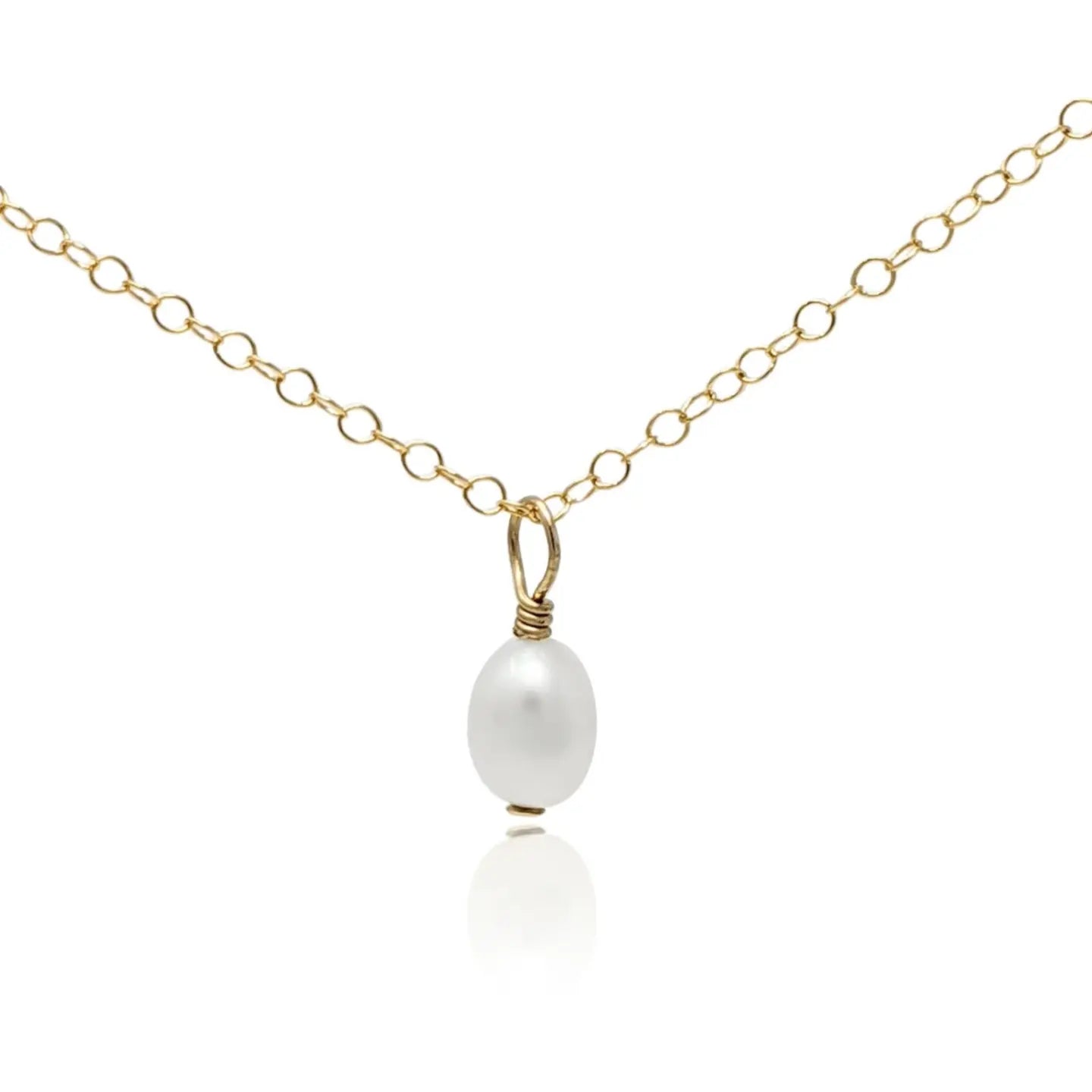 Gift guide
Looking to buy someone (our yourself) a pearl necklace and want some help in deciding? Our pearl necklace gift guide is here to help! A pearl necklace makes a special, thoughtful and very easy gift...
Read more