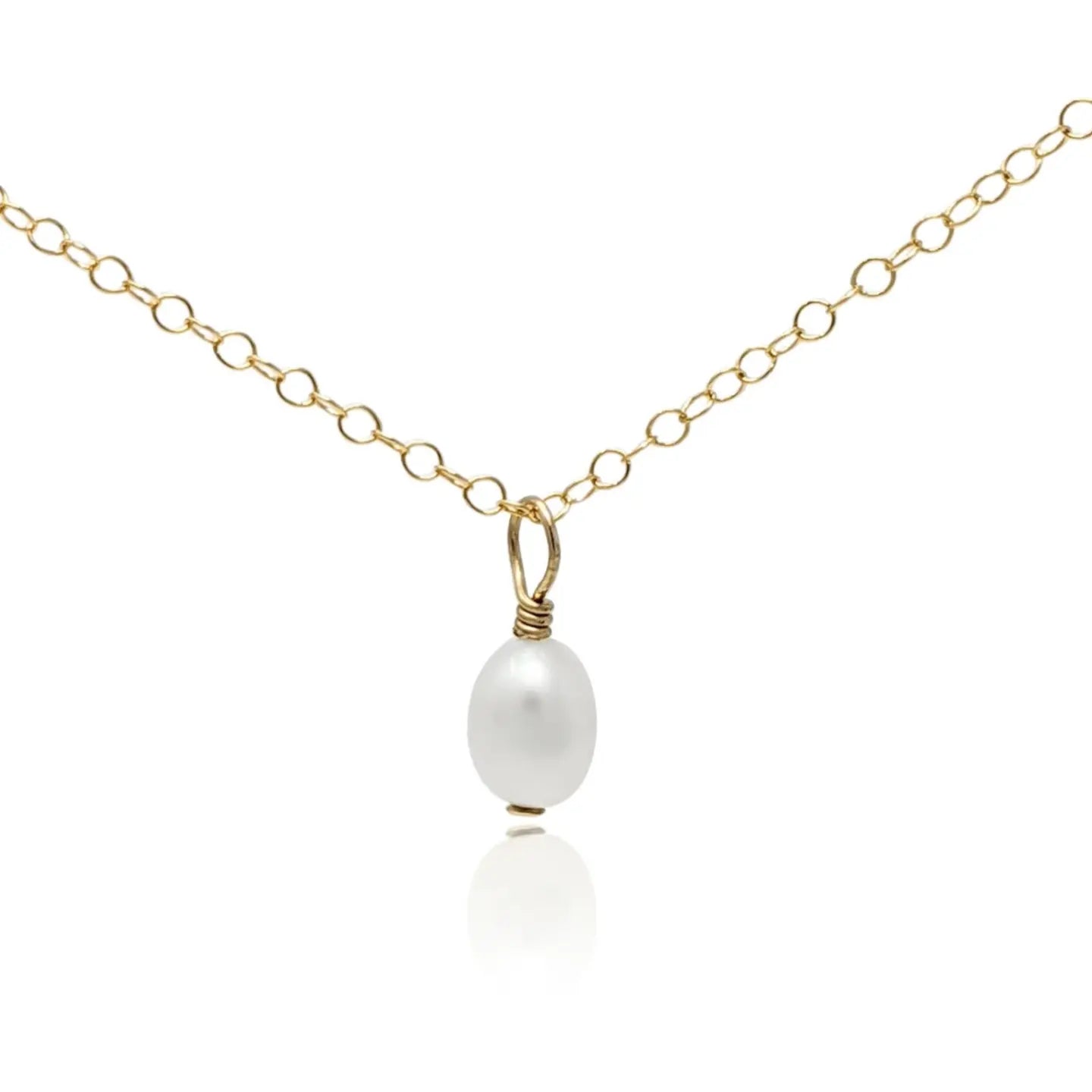 Pearl Necklace Gift Guide
Looking to buy someone (our yourself) a pearl necklace and want some help in deciding? Our pearl necklace gift guide is here to help!
A pearl necklace makes a special, thoughtful and very easy gift for a loved one. The trick is to purchase the right style, and the right length, for the the right person.
Remember too, that all of our necklaces come in either sterling silver or gold filled.
Read our guide below to find a thoughtful and well matched necklace.

We are yet to find someone who this necklace doesn't suit! Old or young, smart or casual, this beautifully small pearl pendant necklace is a delicate and timeless item. Very popular with brides who often pair this more minimal necklace with larger pearl earrings. Also available with a larger pearl, please see the Florence Necklace. No pearl necklace gift guide would be complete without the Mini Florence. This pearl necklace is always appropriate!
A relaxed and contemporary style necklace which can be worn as a choker, or buy a longer length to wear as a regular pearl necklace. The Alyssa pearl necklace is absolutely stunning by itself, but is also perfect for layering.

This necklace gives an ethereal beauty. The symmetry and movement of the piece, combined with the delicate chain, compliments both a flowing summer outfit or a stunning evening dress.

Not exactly a pearl necklace but still a great gift! Perfect for new mums, older mums or even dog mums! Or simply for you and your soulmate. With one small initial per disc, you can choose the number of discs to suit.

One for the casual and fashion conscious, who enjoy a minimalist style. This style of necklace, made with a full string of the cutest little pearls is very much in vogue. Also consider the Nina necklace which combines this look with tiny gold or silver beads.

The Ayla celebrates organic beauty, and would suit anyone who feels the same. The pearls on this necklace have gorgeous lustre and texture owing to their irregular and natural shapes.

Also not a pearl necklace, but we love these necklaces! They embody the organic nature of our aesthetic, with a beautiful texture created by hand. Evoking images of ancient coins and charms. The Mini Thea (available in both sterling silver or gold filled, or with a larger disc), is minimalist and eternal.

Looking for someone who likes their accessories big and bold? Then the stunning Bianca Necklace is for them. A full string of large baroque pearls add a beautifully smooth and calming feel to the piece.

A modern twist on the classic single pearl pendant. Mini Cara wears her pearl sideways, in line with the chain. Simple, dainty and so easy to wear.
Of course a pearl necklace also combines seamlessly with pearl earrings to make a gift "bigger", or to compliment a previous gift of pearl earrings. Also look out for the matching pearl bracelet or anklet to many of the above to create a set.
This is the second gift guide of three. Just incase you missed it, check out our Pearl Earring gift guide here:
https://www.kiriandbelle.com/blogs/news/pearl-earrings-gift-guide
Hopefully this pearl necklace gift guide has sparked an idea for someone you love 
Team K&B xx
PS: We will soon be sending out advice around gifting rings... 
Quick Guide on Necklace Lengths
All our necklaces come in a variety of sizes, and many of them are adjustable. The safest way to get the choose the right length for someone is to measure an existing necklace of their's, however we know this isn't always practical! Rest assured we happily exchange necklace sizes for another one within the refund period, and can often do this free of charge. So don't worry too much about getting it wrong!
Choker style (generally 14 to 15 inches in length) are worn firmly against the base of the throat. This length adds a contemporary edge to the look. Great examples of necklaces which work well as chokers are beaded necklaces, the Mini Cara and The Alyssa necklaces. Best suited to those who are graced with a long, thin neck.
Pendant necklaces generally prefer a longer length, from 16 to 20 inches. Examples of necklaces which suit these lengths are the Mini Florence, the Florence and the Thea necklaces.
Another fab option is to combine styles to layer your necklaces at differing lengths.
And we will happily exchange a necklace within the guarantee period for another size.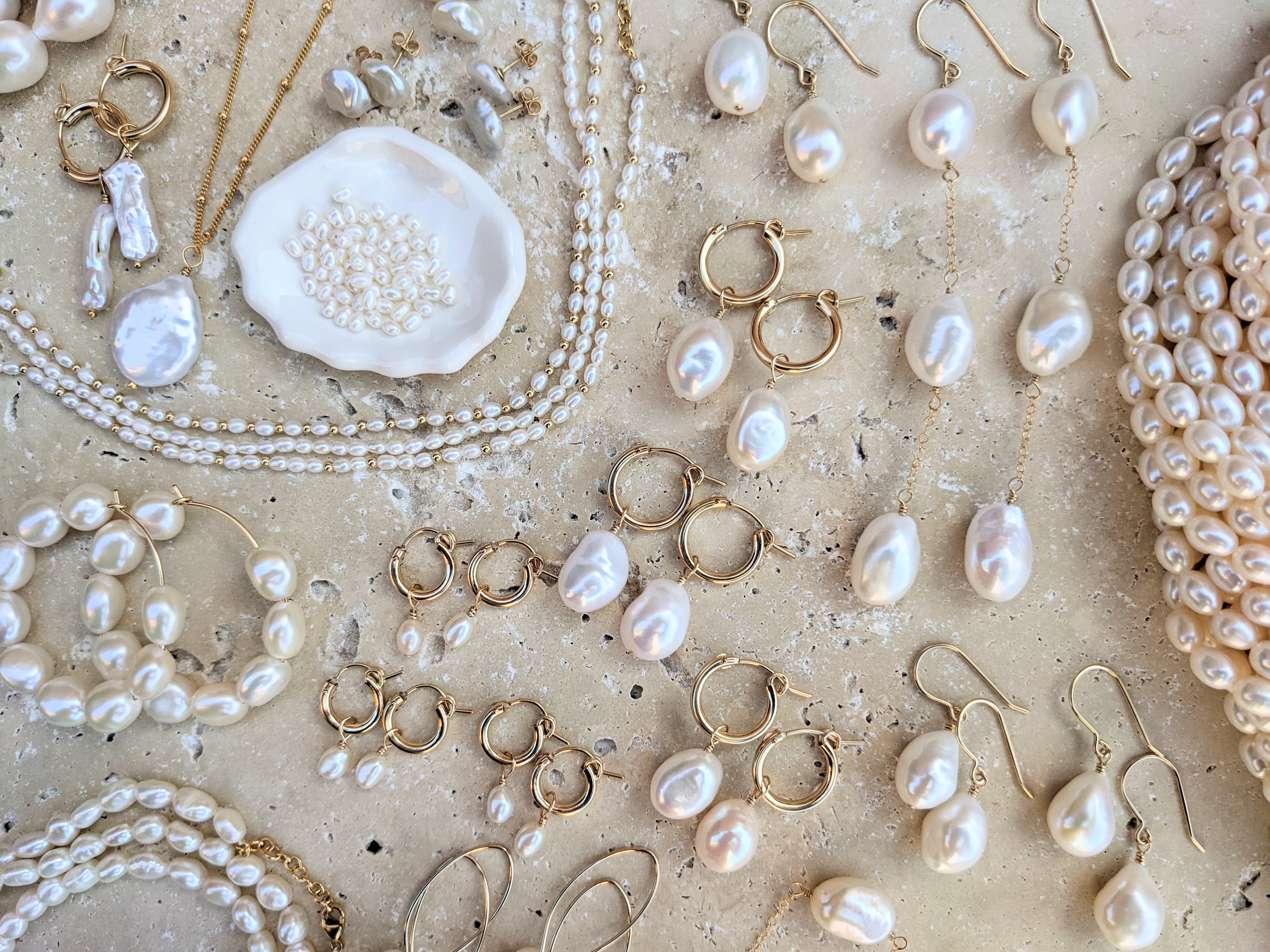 Gift guide
Read our pearl earrings gift guide to find a thoughtful and well matched gift. If you're anything like me then you find it hard to decide on presents. So we put our heads together and have come up ...
Read more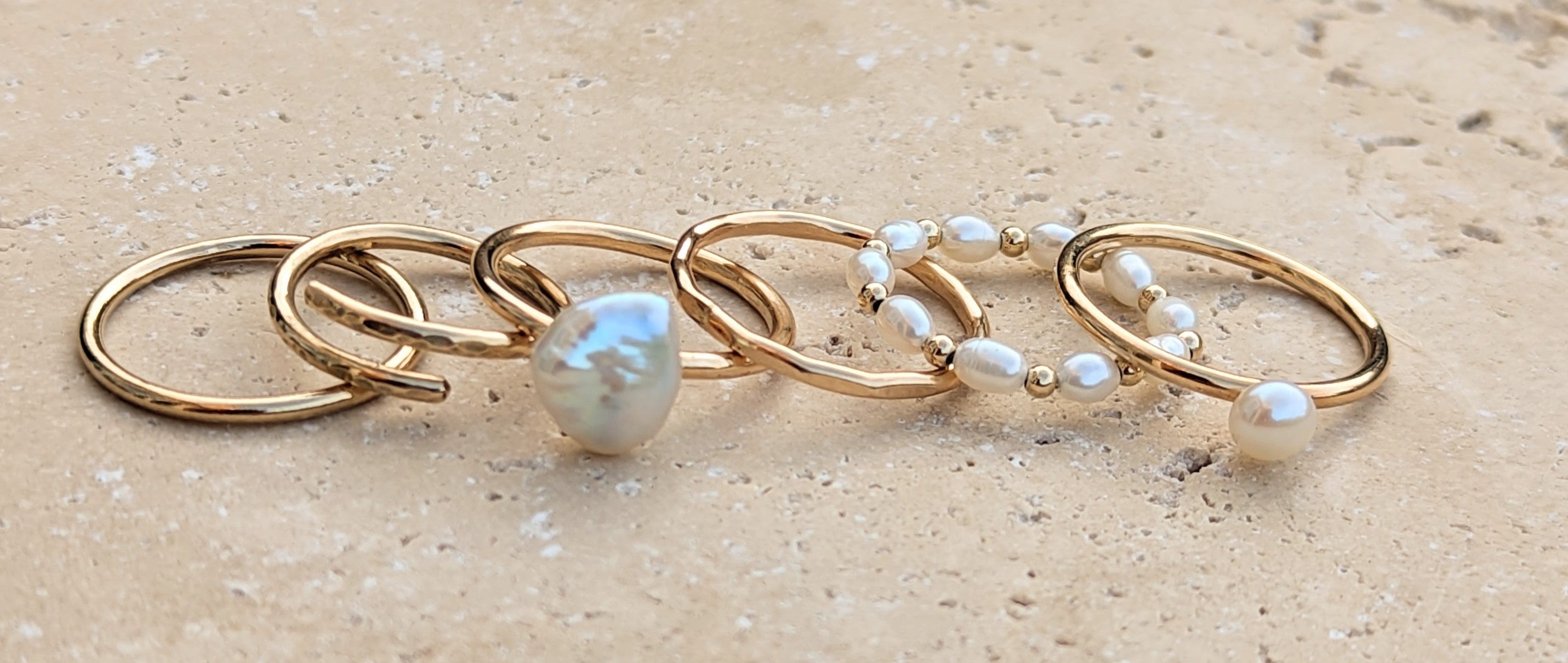 Gift guide
Read our ring gift guide below to find the perfect ring for that special person. A never ending circle, representing a never ending friendship or relationship. Rings are beautifully symbolic, and m...
Read more